The Lonsdale Public Library will be closed on Saturday, August 11th.  Look for us at the parade!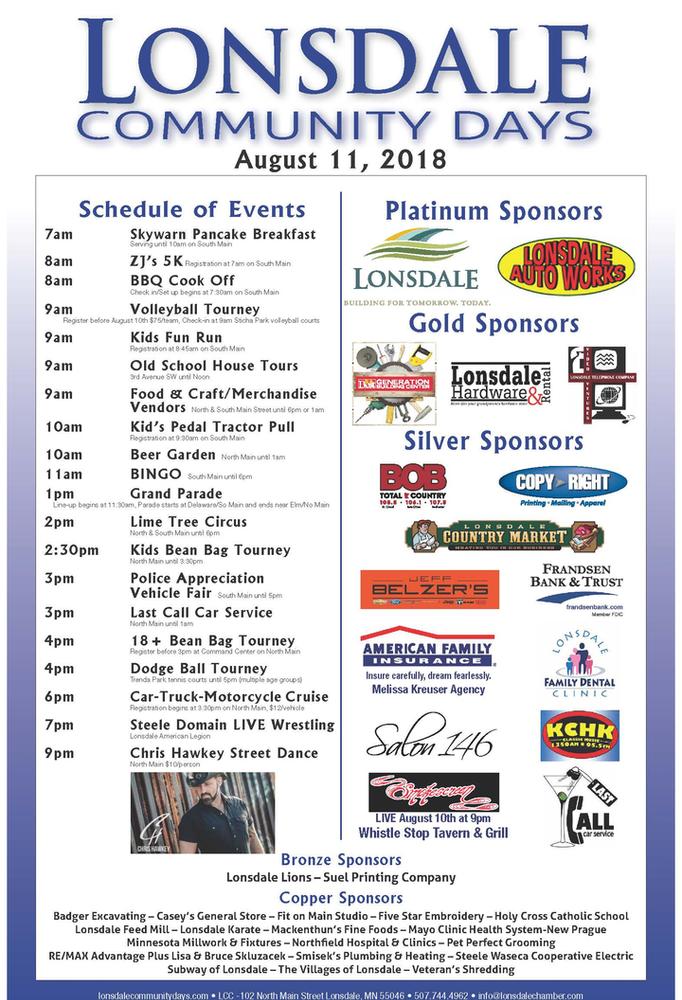 Love kids?  Love the library?  We are looking for adult and teen volunteers to help with our summer reading program.
Mondays at 10:30 am: Make, Listen and Move, our craft and music program for kids 6-10.  One or two volunteers needed to assist at the program.  Also, to help prepare craft projects ahead of time.
Special events:
Friday, June 8 at 10:30 am: Pizza party kickoff   Four to six volunteers needed to help with outdoor games, sign up participants and direct traffic.
Saturday, July 21 at 11:00 am: Ice cream social closing party.  Three to four volunteers needed to serve ice cream and help with activities.
Please let us know ahead of time if you are interested.  You can call the library at 507-744-3977 or email Marguerite.
Thanks for helping us make these events awesome!
We are celebrating our birthday the week of April 10-14.  We're 8!  As usual, we are asking you for gifts of donations to the Lonsdale Area Food Shelf.  Please drop off your unexpired non-perishable food and/or personal care items at the library that week.  For any size donation, we will waive up to $10 per card of late fees from Lonsdale Public Library.  We cannot waive lost item charges or fees from other libraries.
Planning to join us for autho
r Peter Geye on Thursday, April 12th at 7:00 pm?  Good idea!  That's a good chance to bring in some donations!